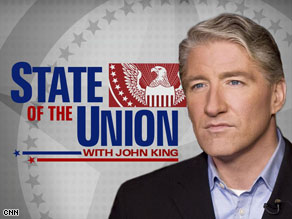 CNN's John King reviews the political scene on Sunday and what you can expect in the week ahead.
(CNN) - It was another eventful Sunday, beginning with an early-morning wake-up call for the traveling President Obama.
As if his first overseas trip wasn't busy enough already, North Korea reminded Obama that presidents don't always get to pick their challenges.
It added to the drama of an already big day. In a speech in Prague, Czech Republic, scripted to outline an ambitious goal to rid the world of nuclear weapons, the president added condemnation of North Korea's rocket launch and a call for quick international action.
Some highlights: