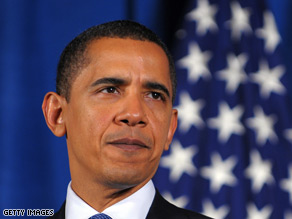 Should U.S. troops be deployed to the border.
WASHINGTON (CNN) – President Obama faces a full agenda as he heads south of the border Thursday to attend the Summit of the Americas, his third trip abroad since being sworn into office in January.
So far, Obama has been to Canada, spent a week in Europe, and now heads to this meeting of Latin American countries to focus on issues of importance to that region.
But first, the president makes a stop in Mexico, where growing violence by drug traffickers has caused the U.S. government to look closely at the safety of residents who live along the border.
A recently released CNN/Opinion Research Corporation Poll shows that 75 percent of Americans support sending a large number of troops to the border between the U.S. and Mexico.
What do you think? Should U.S. troops be deployed to the border? What other options should be considered to ensure that the violence is abated. Let us know your thoughts in the comment section below.