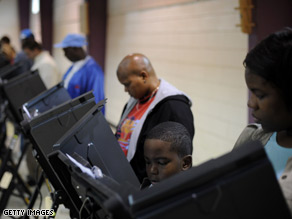 How do you feel about your 2008 voting decisions?
If you cast a ballot last year, are you happy with your choice - or are you having second thoughts? If you didn't go to the polls, do you regret the decision - or would you make the same call today?
Weigh in here, and let us know why in the comments.
Voting has closed. Eighty-three percent of you said yes you were happy with your voting decisions. Seventeen percent of you said no said you were not happy with your decisions.