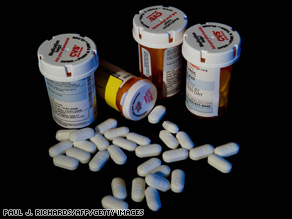 Join the conversation on Jack's blog.
The health insurance, drug and hospital industries are promising they can save $2 trillion over the next 10 years to reduce the cost of health care for millions of Americans. Some steps they will take include: Cutting excess administrative costs, making sure patients take the proper medicine, and greater collaboration among providers.
President Obama calls this agreement to work toward affordable and high-quality health care a watershed event; and some experts say it's unprecedented that the president has been able to keep these interest groups at the table. Especially when you consider some of these groups are the very ones that derailed previous attempts at reform.
One health economist who worked on Clinton's failed attempt tells the Los Angeles Times that things are different this time. He says in the 1990s, the mood was negative and skeptical; whereas now there's a real sense of momentum and people don't want to give up.
To read more and contribute to the Cafferty File discussion click here