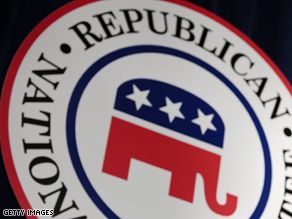 The RNC has named a new finance director.
(CNN) - Republican National Committee Chairman Michael Steele has filled another key post in the organization, announcing Wednesday longtime GOP operative Robert Bickhart will serve as finance director.
The veteran GOP campaign hand was the finance chairman for former Sen. Rich Santorum's failed 2006 re-election bid. He also served in the Labor Department during the Reagan administration.