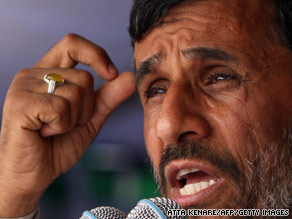 Join the conversation on Jack's blog.
Some are calling it the "Cairo effect"… they're referring to indications that President Obama's speech last week has already resonated with the Muslim world. In it, the president made clear that countries that don't back extremists are more likely to win the favor of the West — and avoid isolation.
The first test came last weekend during Lebanon's elections, where an American-backed coalition defeated the Hezbollah-backed group. Most analysts had predicted that the Hezbollah-led coalition would win…
But The New York Times reports that while there are many domestic reasons why the pro-west coalition won, many also point to Mr. Obama's campaign of outreach to the Muslim world: "For the first time in a long time, being aligned with the United States did not lead to defeat in the Middle East."
Analysts highlight steps the new administration has already taken to ease tensions with Muslims. For example, they are proposing talks with Iran and Syria — rather than confrontation — which makes it harder for Hezbollah and other extremists to demonize the U.S.
To read more and contribute to the Cafferty File discussion, click here