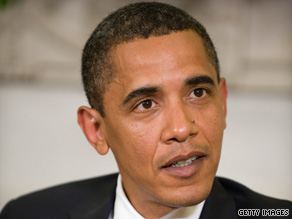 Join the conversation on Jack's blog.
President Obama wants to create another federal bureaucracy. This one would be a financial watchdog agency whose mission will be to protect consumers from deceptive or dangerous mortgages, credit cards and other financial products.
Supporters are calling it a "financial products safety commission" and compare it to the federal agency that oversees safety of toys and other products. The banking industry is not a fan of this idea, with critics saying it's bad for consumers and there are already several regulatory agencies that do this.
This new potential watchdog agency is just the latest in a string of moves by the Obama administration to increase the role of government — including everything from the bailouts and part ownership of the American auto companies GM and Chrysler, to the bank bailouts, to tighter rules on credit card companies and oversight of executive compensation.
To read more and contribute to the Cafferty File discussion, click here