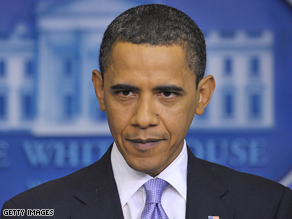 WASHINGTON (CNN) - President Barack Obama said Tuesday that he has seen the widely-publicized video of a young Iranian woman - known as Neda - bleeding to death on a street in Tehran shortly after being shot by Iranian police last Saturday.
"It's heartbreaking," Obama said. "And I think anyone who sees it knows there's something fundamentally unjust about it."
The president made his remarks during a news conference at the White House.