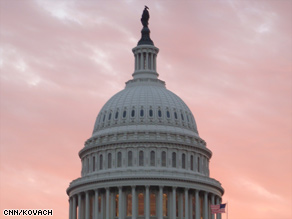 The CNN Washington Bureau's morning speed read of the top stories making news from around the country and the world.
WASHINGTON/POLITICAL
For the latest political news: www.CNNPolitics.com.
CNN: Obama rips GOP in health care forum
President Obama took his health care offensive on the road Thursday, accusing top Republicans of playing politics with his top domestic legislative priority.
CNN: No health care vote before August break, top Democrat says
The top Democrat in the U.S. Senate said Thursday the chamber won't vote on a health care reform bill until after the August recess.
CNN: Obama says health care delay is OK 'to get it right'
President Barack Obama said Thursday that he is willing to accept a temporary delay in the passage of health care reform legislation if Congress ultimately approves a satisfactory bill.
CNN: Obama stands by 'acted stupidly' comment
President Obama is standing by his comment Wednesday night that a Massachusetts police officer 'acted stupidly' when he arrested Harvard Professor Henry Louis Gates, Jr.
First on the CNN Ticker: GOP questions Obama's police criticism
Senate Republicans will place a national Web ad Thursday calling into question President Obama's decision to criticize a Massachusetts police department for arresting a Harvard professor at his own home.
CNN: North Korea: Clinton 'funny lady, by no means intelligent'
North Korea launched a scathing personal attack on U.S. Secretary of State Hillary Clinton on Thursday after she likened the leadership in Pyongyang to "small children and unruly teenagers and people who are demanding attention."
CNN: Palin's resignation hardly a curtain call
Last August, then-Republican presidential nominee John McCain introduced to the nation his surprise pick for vice president, Alaska Gov. Sarah Palin.
CNN: Analysis: Is Palin the next GOP 'kingmaker'?
Alaska Gov. Sarah Palin caught the political world by surprise when she announced that she will resign at the end of July.