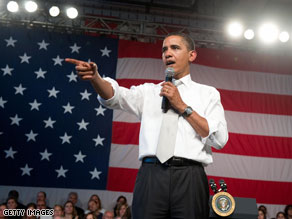 Obama's grade has dropped on the CNN National Report Card.
During his first 200 days in office, President Obama has acted on a wide range of issues, from the economy to terrorism, and addressed wars in Afghanistan and Iraq. Over the next 100 days, Obama's plans for health care reform and an energy "cap and trade" program hang in the balance.
You graded the performance of President Obama a C-, down from a B grade after his first 100 days.