Editor's Note: PolitiFact.com is a project of the St. Petersburg Times that aims to help you find the truth in politics. Every day, reporters and researchers from the Times examine statements by members of Congress, the president, etc. They research their statements and then rate the accuracy on their Truth-O-Meter.
Who are the uninsured? Hatch's take.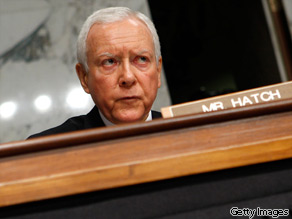 Sen. Orrin Hatch, R-Utah,  on Capitol Hill July 14, 2009 in Washington, DC.
If you don't count illegal aliens, people who qualify for other insurance, and people who make more than $75,000 a year, "it leaves about 15 million people" who are uninsured.
-Orrin Hatch on Wednesday, August 19th, 2009 in an interview on Fox News
The Truth-O-Meter says: HALF TRUE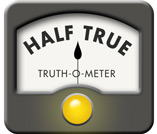 Read more: A back-of-the-envelope estimate