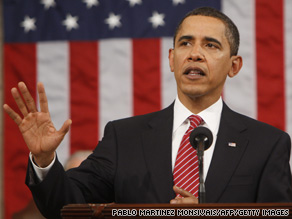 Join the conversation on Jack's blog.
President Obama will try to re-gain the upper hand in the debate over health care reform by addressing a joint session of Congress next Wednesday.
The White House and the Democrats endured a brutal month of August — with rowdy town hall meetings and lots of Republican criticism. Anti-reform forces spent millions trying to defeat the legislation.
President Obama will reportedly use his speech to lay out more specifics for his plan. Specifics have been sorely missing from the president on this from the beginning, and he's come under a lot of fire for only outlining broad principles for what he wants… and leaving most of the details to Congress. Big mistake.
Republicans are already saying the president's speech will be too little, too late… they say the real problem is the substance… and that the American people aren't buying what he's trying to sell. But Democrats are hoping that a more forceful pitch from the president will help move this thing along.
To read more and contribute to the Cafferty File discussion, click here