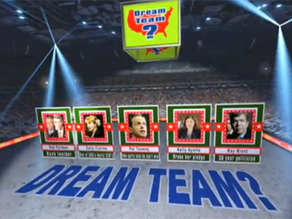 The DSCC is taking aim at the crop of GOP senate candidates as the midterm election season approaches.
(CNN) - Gearing up for the midterm elections - a cycle that generally favors the party out of power - the Democratic Senatorial Campaign Committee released another tough new Web ad Thursday that says the current slate of Senate GOP candidates "no dream team."
The ad calls Ohio candidate Rob Portman a "Bush insider," California candidate Carly Fiorina "one of the U.S.A.'s worst CEO's," and Missouri candidate Roy Blunt a "36-year politician."
The ad also goes after Pennsylvania's Pat Toomey, saying his "own party says he can't win," and New Hampshire's Kelly Ayotte who "broke her pledge" to serve out her term as the state's attorney general.
"This team deserves to stay on the bench," the ad declares.