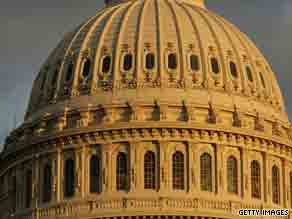 While health care reform will soon be the main topic of Congress, other key issues are looming
WASHINGTON (CNN) - Congress returns Tuesday from a monthlong recess to tackle a list of pressing issues, and health care reform isn't the only item at the top of the list.
Efforts to revamp the nation's health care system will undoubtedly be front and center as pressure mounts from the White House to get something done.
That pressure is likely to be placed on the Senate, where the influential Senate Finance Committee has yet to sign off on the proposed bill.
The Obama administration has also begun to ramp up efforts to push its agenda with force, beginning with an address before a joint session of Congress on Wednesday detailing what he wants in health care reform legislation.
But the Obama-backed bill is only one of the things on Congress' to-do list.
The Senate must pass spending bills before money runs out at the end of the fiscal year: in September. The House passed its spending measures before the August recess.
A contentious battle likely will ensue over the costs, as much of the GOP opposition to Democratic bills this year has focused on money.