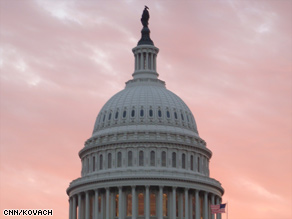 The CNN Washington Bureau's morning speed read of the top stories making news from around the country and the world.
WASHINGTON/POLITICAL
For the latest political news: www.CNNPolitics.com.
CNN: King: Obama team to hash out Afghanistan strategy
What you'll see in Washington in this week is a White House focus on health care and jobs. What you won't see - or see much of, at any rate - is just as critical a challenge for the administration.
CNN: Obama adviser: Afghanistan in no immediate danger of falling
There is no immediate danger of Afghanistan falling to the Taliban, National Security Adviser James Jones said Sunday.
CNN: 'I take exception' to McCain's remark, Jones says
A top military adviser to President Barack Obama said Sunday that politics does not play any role in the advice he gives to the president.
CNN: Jones questions McChrystal's tactics in pushing for more troops
President Obama's national security adviser walked a fine line Sunday when asked about Gen. Stanley McChrystal's public comments about requiring more troops for Afghanistan.
Des Moines Register: Musharraf: U.S. Afghanistan pullout would be 'disastrous'
Americans need to prepare for the likelihood that more U.S. troops will be needed in Afghanistan and that they will be there many years, the former president of neighboring Pakistan said in Iowa Saturday.
Wall Street Journal: Al Qaeda's Diminished Role Stirs Afghan Troop Debate
Since first invading Afghanistan nearly a decade ago, America set one primary goal: Eliminate al Qaeda's safe haven.