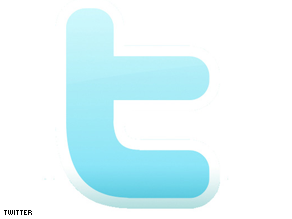 Twitter has been buzzing about the November 3 elections.
WASHINGTON (CNN) -The conversation on Twitter Tuesday is, unsurprisingly, about the election. The trending topic list on Twitter, that reflects what words or phrases are being used the most, show "Election Day," "#VoteNoOn1," "Vote" and "Maine" taking the top spots.
There are plenty of other hashtags being used to keep track of conversations and topics surrounding the election. One hashtag gaining traction in New Jersey primarily is "#Voterfraud." This is being used to track irregularities in the polls. National youth organizations including Rock the Vote, Campus Progress, the Energy Action Coalition, Iraq and Afghanistan Veterans of America, and the United States Student Association, are coming together Tuesday on Twitter. Using the hashtag "#1yrlater," the organizations and their followers are tweeting about issues important to them and how the Obama administration is doing one year later.
Of course, the candidates are also tweeting. Most tweets are focused on drumming up the vote. Mike Bloomberg's Twitter account notified followers on Monday that he will personally be sending out tweets Election Day. In New Jersey, Jon Corzine and Chris Christie have been active tweeters throughout the election as well, known for taking shots at each other in 140 characters. (To follow all the candidates on Twitter, follow the @CNNPolitics Twitter List).
Crimson Hexagon ran an analysis of the conversation occurring on Twitter, as well as on blog posts and forum threads about the House race in New York's 23rd congressional. The company, which monitors the conversation occurring online, looked at at 31,000 tweets, blogs and forums from October 22 to November 2 and found that the most animated and vocal conversation came from supporters of Hoffman and if the online community did discuss Scozzafva, it was negative. Crimson Hexagon Executive Melyssa Plunkett-Gomez says that her analysis shows that "the liberal bloggers did not use this race as their platform."
Follow Eric Kuhn on Twitter @KuhnCNN
For more political news follow @CNNPolitics