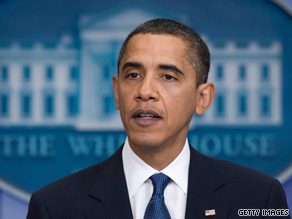 President Obama personally appeared at Thursday's daily briefing with White House reporters to tout support from the AMA and the AARP for the House Democrats' health care reform bill.
WASHINGTON (CNN) - The American Medical Association endorsed the House Democratic leadership's health care reform bill Thursday.
It's "not a perfect representation of our views," but is close enough to warrant the support of the organization, AMA President Dr. J. James Rohack said.
Rohack said the bill needs to be accompanied by legislation reversing scheduled Medicare reimbursement payment reductions to physicians.
WATCH: Obama touts bill's support