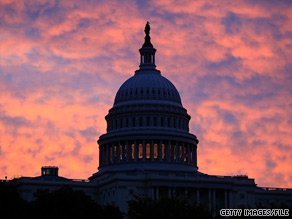 As night fell on the Capitol Saturday, some key Democrats were still undecided about the House health care reform bill backed by their party's leadership.
Washington (CNN) - In the final hours before the House was set to vote on a sweeping health reform bill, indications were that the vote could come down to the wire.
House Democrats needed 218 votes to pass the health care bill. Without any Republican support, that meant Democrats can lose no more than 40 of their own members. And as the House appeared to near a vote late Saturday night, CNN confirmed at least 35 Democrats planned to vote no. Another dozen or so had not made public commitments or were undecided.
In other words, if no Republicans voted yes, Democrats could afford to lose only five more members of their 258-member caucus on the issue.
As late as 8:30 p.m. ET, some key Democrats were still undecided.