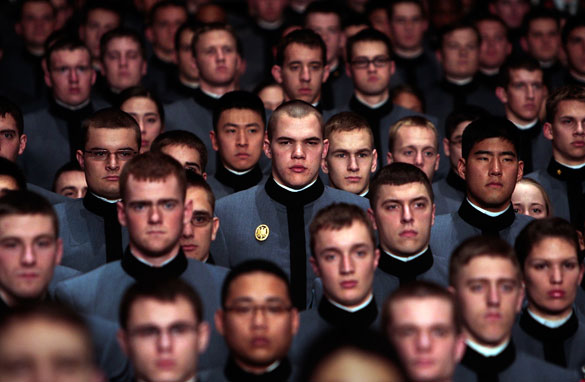 (Photo Credit: Getty Images)
WEST POINT, New York (CNN) - President Barack Obama said Tuesday that additional troops for Afghanistan will begin deploying in early 2010.
"The 30,000 additional troops that I am announcing tonight will deploy in the first part of 2010 - the fastest pace possible - so that they can target the insurgency and secure key population centers," Obama said in a nationally televised speech.
Watch: Obama lays out troop timetable
"They will increase our ability to train competent Afghan security forces, and to partner with them so that more Afghans can get into the fight," Obama said. "And they will help create the conditions for the United States to transfer responsibility to the Afghans."
Updated: 8:31 p.m.