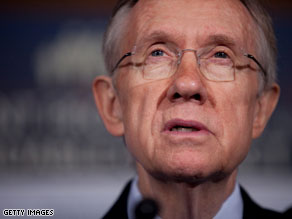 Senate Majority Leader Harry Reid on Tuesday announced that the Senate would vote on its health care bill on Thursday morning.
WASHINGTON (CNN) - The Senate will hold its final vote on a sweeping health care bill Thursday morning under an agreement announced Tuesday by Majority Leader Harry Reid.
The vote had been expected about 12 hours later, on the night of Christmas Eve, due to Republican delay tactics to try to hold off the measure, which Reid has insisted be passed before Christmas.