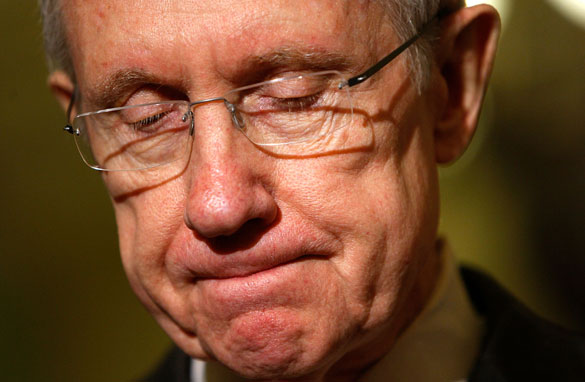 Without a super-majority in the Senate, Senate Majority Leader Harry Reid may need to step back before deciding how to move forward. (Photo Credit: Getty Images)

(CNN) - The message from voters in Massachusetts has Democrats reassessing their next steps as they balance the risks of an election year with an agenda they can no longer push through on their own.
Republican Scott Brown's jaw-dropping victory Tuesday night in the special election to serve out the remainder of the late Sen. Ted Kennedy's term stripped Democrats of their 60-seat majority in the Senate.