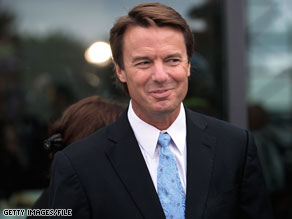 It's been reported that former presidential candidate John Edwards is in Haiti.
(CNN) - Former presidential candidate John Edwards arrived in Haiti Thursday, the same day he admitted to fathering a child with a former campaign worker, Reuters reported.
Joyce Fitzpatrick, a spokeswoman for Edwards, confirms to CNN the former North Carolina senator was planning to travel to Haiti Thursday with about 30 doctors to help in the relief effort.
Related: John Edwards admits he fathered child with mistress
The group was also bringing supplies, according to Fitzpatrick. It remains unclear how long Edwards is planning on staying in Haiti, which was ravaged by an earthquake over a week ago.
- CNN's Kevin Bohn contributed to this report