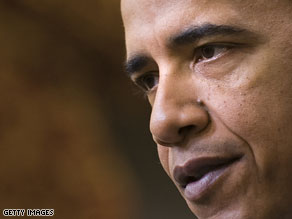 Is President Obama's discretionary spending freeze prudence or political posturing?
(CNN) - President Obama's proposed spending freeze could help him recapture the favor of centrist voters, but critics blast the move as nothing more than political posturing.
The president is expected to call for a partial, three-year freeze on discretionary spending in his State of the Union address Wednesday, according to two senior administration officials. The cuts, which Obama will say would save $250 billion, would not apply to national security spending and would not affect major entitlement programs like Medicare and Social Security.
The proposal comes as the president's poll numbers dip and concerns about the economy and the federal deficit flare.
It also comes after a shocking election loss for Democrats in Massachusetts, which many have interpreted as an expression of voter frustration with the way Washington is handling the economy.