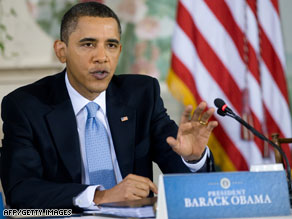 President Obama opened the health care summit with a call to action.
Washington (CNN) - President Barack Obama said Thursday in opening remarks at a bipartisan health care summit that "it is absolutely critical to begin now moving on what is one of the biggest drags on the economy."
The situation affects not just people without health insurance, but also those who have it, Obama said.
"The problem is not getting better," he said. "It is getting worse.