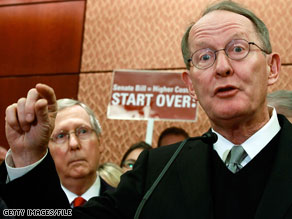 Sen. Lamar Alexander urged Democrats to scrap current health care legislation.
Washington (CNN) - U.S. Senator Lamar Alexander said in opening remarks for Republicans at a bipartisan health care summit Thursday that his party wants to focus on health care costs.
The Tennessee senator urged President Barack Obama and the Democrats to scrap current legislation and "start over."