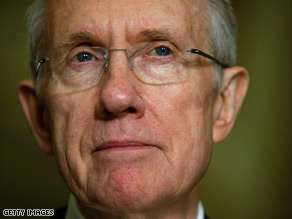 Sen. Harry Reid will file for re-election on Monday, according to his campaign.
(CNN) - Senate Majority Leader Harry Reid is making it official.
The four term Democratic senator from Nevada will file for re-election Monday in Las Vegas, according to Reid's campaign.
While he's raised a large amount of campaign cash, polls of Nevada voters suggest that Reid faces a very difficult re-election.
–Follow Paul Steinhauser on Twitter: @psteinhausercnn