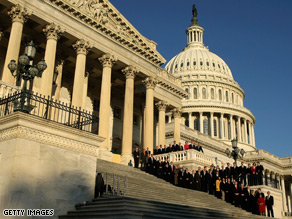 Where does health care reform stand?
Washington (CNN) - The House is expected to vote this week on the health care bill passed by the Senate in December.
The Senate bill is unpopular among some House Democrats because it doesn't include a public health care coverage option favored by liberals, while some moderate House Democrats object to what they say are provisions that would allow more federal funding for abortions.
Here's the latest on where the debate stands: