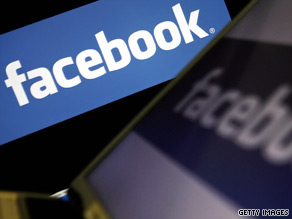 Facebook announced the launch Thursday of a 'Congress on Facebook' page.
Washington (CNN) – Facebook, the popular social networking site, launched a "Congress on Facebook" page Thursday. The new page highlights innovative uses of Facebook by members of Congress, lists members' official pages and publishes news and information about Facebook and Congress.
"More than 300 members of Congress use Facebook in an official capacity to communicate and connect with their constituents and we're excited [to] showcase some of the most innovative uses of our platform on Capitol Hill," Tim Sparapani, Facebook's public policy director, told CNN in an e-mail.
The new page has a robust "resources" tab full of information that members of Congress can use to start or maintain their own Facebook pages.
Because it lists all the official House and Senate Facebook pages, the new "Congress on Facebook" is also a one-stop shop for Facebook users who want to connect with their representatives on Capitol Hill.
On the main landing page, updates will be regularly posted with interesting stories about Facebook and Congress. Facebook will also use the new page's newsfeed to publish stories about legislation the company supports.
The new page is similar to the "Facebook and Government" page, which is used to showcase innovative uses of the social network by various departments of the federal government and to provide news and information about federal agencies.