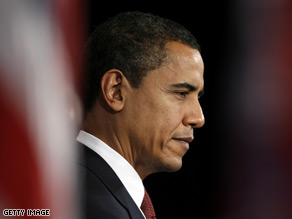 President Obama tavels to Buffalo on Thursday.
Washington (CNN) - President Barack Obama travels to Buffalo, New York, on Thursday as part of his continuing "White House to Main Street" tour.
Among his stops is a metal fabrication plant where he will hold a town hall-style event to talk about the economy.
Buffalo suffers from one of the country's highest poverty rates, with nearly 30 percent of its population living at or below the poverty line.
The city has struggled in recent decades with the loss of industrial employers like steel and auto-related manufacturers, but has weathered the most recent recession a little better than the national average.