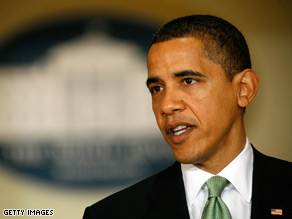 President Obama backed Sen. Arlen Specter in Tuesday's primary.
(CNN) - With his loss in the Pennsylvania's Democratic Senate primary, Sen. Arlen Specter became the latest high-profile candidate that a boost from President Obama couldn't save.
Specter, the Republican-turned Democrat, lost Tuesday to U.S. Rep. Joe Sestak.
Sestak called his victory "a win for the people, over the establishment, over the status quo, even over Washington, D.C."
Observers called it a bruise for the White House.

Full story