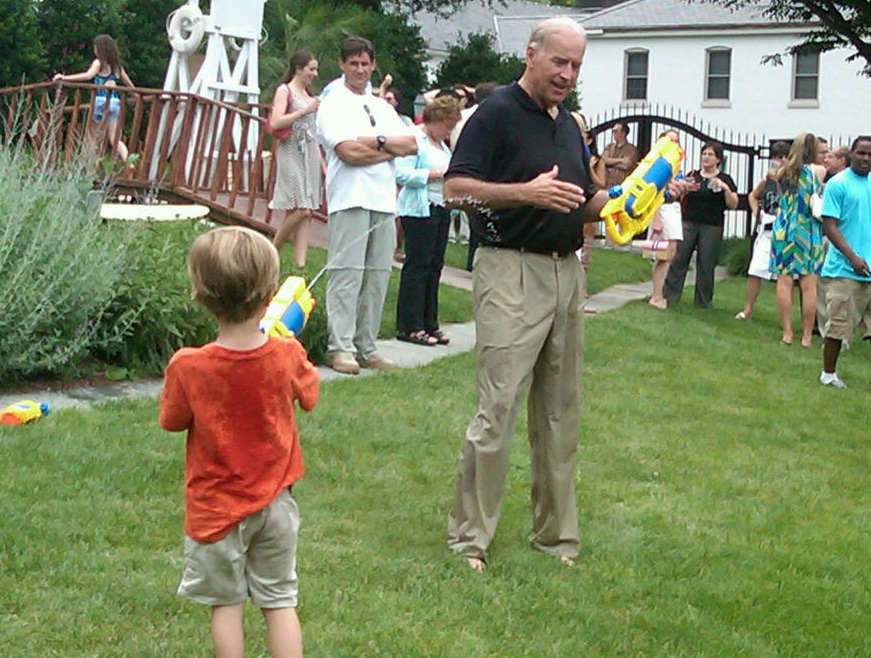 Biden couldn't escape getting drenched by squirt guns Saturday afternoon. (Sam Feist/CNN)
Washington (CNN) - Joe Biden came under friendy fire during a summer-kickoff barbeque at the vice president's residence Saturday.
During the event for White House reporters and their families, the president's No. 2 was attacked with sqiurt guns by his grandchildren and by children of members of the press corps.
Soon, his wife, Dr. Jill Biden, and White House Chief of Staff Rahm Emanuel joined in on the drenching ambush.
As part of the event, a quartet of the U.S. Navy band played country music and the Bidens provided clowns, games, and a waterslide for kids.