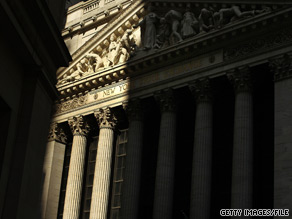 Congress is expected to finish work this week on massive financial regulatory reform laws.
Washington (CNNMoney.com) - Congress is expected to finish work this week on the biggest changes to the financial regulatory system since the 1930s – giving regulators a green light to start working on hundreds of new rules that the bill orders up.
Senate Democrats are expected to secure the 60-filibuster-proof votes they need to pass the Wall Street reform bill, sending it to President Obama. It's considered such a done deal that the financial sector has moved on – it's working on influencing new rules regulators will write to carry out reforms.
The bill gives regulators lots of leeway in deciding all sorts of things, from when a risky financial firm should be taken down to how to crack down on debit card swipe fees.
Some regulator decisions could directly impact consumers' wallets. Here are three that consumers should keep an eye on.