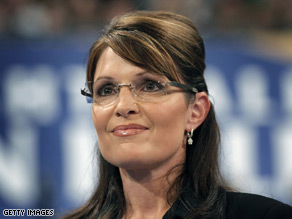 Palin says she likes to coin new words just like Shakespeare did.
Sarah Palin used Twitter to laugh off accidentally coining a new word, "refudiate." She joked that since Shakespeare coined new words, why shouldn't she? Word nerds and literary buffs didn't take kindly to Palin comparing herself to Shakespeare, and turned her quip into comedic gold.
Hence, the #shakespalin hashtag, where Twitter users write Shakespearean quotes, Palin-style. Check out the quippiest (did we make that word up, too?) tweets.
Watch: Palin invents 'new' word