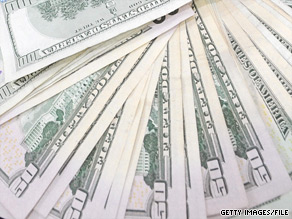 There's a possible tax hike on the horizon that nobody is talking about.
New York (CNNMoney.com) - Get ready for a smaller paycheck.
At least that's what could happen if Congress doesn't approve President Obama's proposal to extend the Making Work Pay tax credit soon.
The credit, introduced last year as part of the government's stimulus package, boosts paychecks by up to $400 for single filers and up to $800 for joint filers, by reducing the amount of tax withheld from each paycheck.