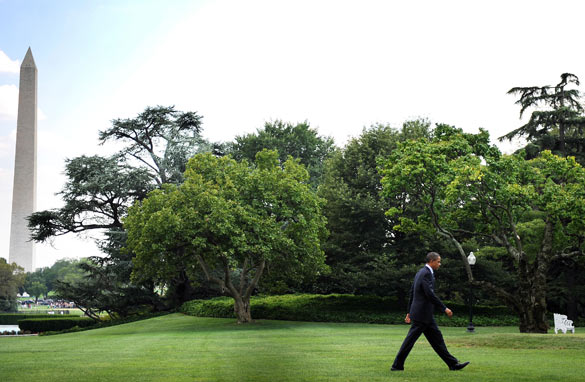 In a solitary moment, President Obama walked across the South Lawn to the Oval Office after returning to the White House on Marine One Friday. (Photo Credit: Getty Images)
(CNN) - It's still too early to judge his administration, President Barack Obama says.
In an interview broadcast on the CBS "Sunday Morning" program, Obama gave himself a grade of "incomplete" on the first 18 months of his presidency.
While citing some accomplishments, Obama said the true measure of success will be when the economy has rebounded fully and people are feeling better about it.
"We still have a long way to go," Obama said.
Asked if he felt his administration wasn't getting the credit it deserved, he laughed and answered, "Yes," then offered an explanation.