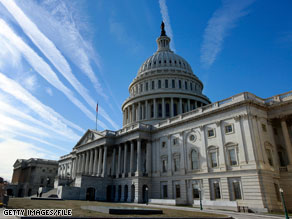 The CNN 100 takes a look at the top 100 House races, from now until Election Day.
Editor's Note: In the final 100 days before Election Day, CNN has been profiling one race at random each day from among the nation's top 100 House races, which we've dubbed "The CNN 100." Read the full list here. Today's featured district is:
Florida 2nd - Allen Boyd is seeking an 8th termPrimary: August 24, 2010
Location: Tallahassee/Central Panhandle
Days until election: 81
He may be a Blue Dog, but Florida Democrat Allen Boyd is spending big this year, as he faces the toughest race of his career.
Boyd has consistently won re-election by comfortable margins since his first election to the House in 1996. But he faces his stiffest challenge yet in Republican funeral home owner Steve Southerland. And that's only if he makes it past the Aug. 24 primary in his Panhandle district - by no means a sure thing, as he squares off against veteran state legislator Al Lawson, Florida's state Senate Minority Leader.