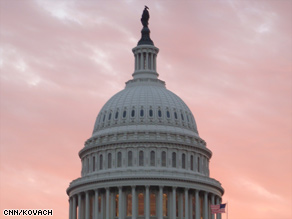 The CNN Washington Bureau's morning speed read of the top stories making news from around the country and the world.
WASHINGTON/POLITICAL
For the latest political news: www.CNNPolitics.com
CNN: Obama's stump speech blends partisan rhetoric with populist themes
With the approach of congressional elections and the midpoint of what he hopes will be his first of two four-year terms, President Barack Obama is honing a humor-laced stump speech that is part pep talk, part populist ideology. Obama delivered similar versions of the speech at six fundraising events this week, kicking into full campaign mode with calls to continue the progress made so far by his administration. His poll numbers are shrinking, and Democrats are resigned to losing some congressional seats in November.