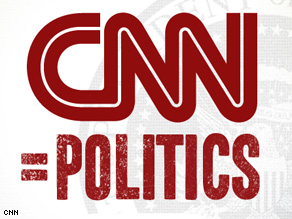 CNN and the St. Petersburg Times are partnering with the University of South Florida to present a live, nationally televised debate 10 days before voters choose a new U.S. senator to represent Florida.
(CNN) - Ten days before Florida voters head to the polls to select a new U.S. senator, CNN and the St. Petersburg Times will partner with the University of South Florida to host a nationally televised debate in what could turn out to be the most exciting Senate contest in the country.
All three candidate have confirmed their intention to participate.
The October 24 debate will take place before a live audience and be moderated by CNN Chief Political Correspondent and anchor Candy Crowley during the network's Sunday morning program, "State of the Union with Candy Crowley." Beginning at 9 a.m. ET, CNN will air the hour-long debate among candidates Gov. Charlie Crist (I), Rep. Kendrick Meek (D) and Marco Rubio (R) live from USF's Tampa campus. It will be rebroadcast at 12noon ET on CNN.
Rubio, the former Florida Speaker of the House, easily captured Tuesday's GOP Senate nomination. Meek, a four-term congressman from the southeast part of the state, captured the Democratic nomination by defeating billionaire real estate investor Jeff Greene in their party's primary. Earlier this year Crist, a Republican, dropped his bid for the GOP nomination and announced he would run for the Senate as an independent candidate.
"Unfortunately, Florida is experiencing many of the hardships facing the nation. This forum will provide the candidates an opportunity to explain firsthand how their proposals will help turn things around," says Tom Bettag, senior executive producer of State of the Union with Candy Crowley.
"This fall's Senate debate continues our strong tradition of raising the political conversations and serving democracy. It serves our core mission of getting information to voters so they may make thoughtful decisions on Election Day," adds Neil Brown, Editor for the St. Petersburg Times.
"Eighty-five percent of registered on-campus USF students voted in the last presidential election. We are excited that our county, state and nation recognize the importance of young voters, and of this U.S. Senate race," says Cesar Hernandez, President of the University of South Florida Student Government.