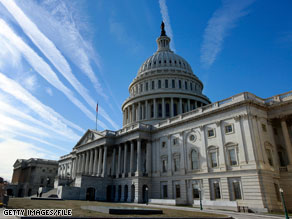 The CNN 100 takes a look at the top 100 House races, from now until Election Day.
Editor's Note: In the final 100 days before Election Day, CNN has been profiling one race at random each day from among the nation's top 100 House races, which we've dubbed "The CNN 100." Read the full list here. Today's featured district is:
Florida 22nd: Rep. Ron Klein (D) is seeking a third term
Primary: August 24, 2010
Location: Southeast Florida, coastal Broward and Palm Beach counties, parts of Fort Lauderdale and Boca Raton
Days until Election Day: 64
Florida's 22nd district will be the site of one of many political rematches in 2010, as Democratic Rep. Ron Klein faces off against his 2008 GOP opponent, Allen West.