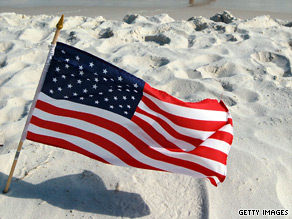 A new poll shows Republicans have the clear advantage ahead of the midterms.
(CNN) - With November's midterm elections less than two months away, a new national poll indicates that the Republicans' advantage over the Democrats in the battle for Congress is on the rise.
According to a CNN/Opinion Research Corporation survey released Monday, the GOP leads the Democrats by 7 points on the "generic ballot" question, 52 percent to 45 percent. That 7-point advantage is up from a 3-point margin last month.
The generic ballot question asks respondents if they would vote for a Democrat or Republican in their congressional district, without naming any specific candidates.