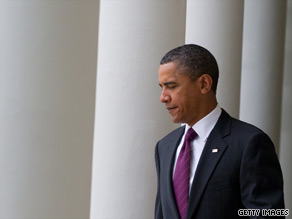 Obama is putting his focus on the economy Monday.
(CNN) - On this Labor Day, the White House will put its focus squarely back on the economy, following a week where the Obama administration concentrated on Middle East peace talks and the end of America's combat role in Iraq.
The address will be the first of two speeches this week in which President Obama will try and frame his administration's response to the recession, less than two months ahead of midterm elections where Democratic majorities in the House and Senate are on the ropes.
Obama will be in Milwaukee, Wisconsin, Monday, speaking at a Labor Day event in a state that has extremely competitive gubernatorial and U.S. Senate races.