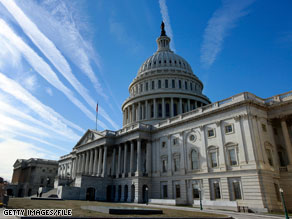 The CNN 100 takes a look at the top 100 House races, from now until Election Day.
Editor's Note: In the final 100 days before Election Day, CNN has been profiling one race at random each day from among the nation's top 100 House races, which we've dubbed "The CNN 100." Read the full list here. Today's featured district is:
Arizona 1st – Rep. Ann Kirkpatrick (D) is seeking a 2nd term
Primary: August 24, 2010
Location: Eastern/central Arizona
Days until Election Day: 96
Though not among the most vulnerable House incumbents this year, Rep. Ann Kirkpatrick nonetheless finds herself in the unenviable position of being a freshman Democrat in a Republican district during an election cycle that historically has not been kind to the party controlling Congress.