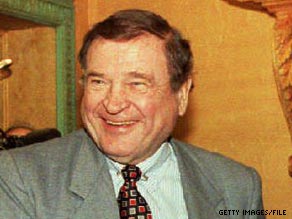 Former Illinois congressman Dan Rostenkowski has died.
(CNN) - Former House Ways and Means Chairman Dan Rostenkowski has died at the age of 82, CNN confirmed.
"Rosty" was a fixture in Chicago politics and a dominant force on Capitol Hill for decades, representing Chicago's Northwest Side from 1959 to 1995 in a storied career that saw incredible highs and lows.
As chairman of the powerful tax-writing committee, the New Deal Democrat worked hand-in-hand with a Republican President, Ronald Reagan, to cut an historic tax reform deal in 1986 that lowered taxes and simplified the tax code.