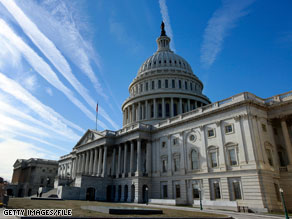 The CNN 100 takes a look at the top 100 House races, from now until Election Day.
Editor's Note: In the final 100 days before Election Day, CNN has been profiling one race at random each day from among the nation's top 100 House races, which we've dubbed "The CNN 100." Read the full list here. Today's featured district is:
Illinois 11th – Rep. Debbie Halvorson (D) is seeking a 2nd term
Primary: February 2, 2010
Location: Chicago suburbs/Central Illinois
Days until Election Day: 89
Election Day will mark the end of a nine-month general election campaign between Democratic Rep. Debbie Halvorson and her Republican opponent, Adam Kinzinger. Illinois held its primary in February, the earliest of any state in the country, giving these two nominees plenty of time to get to know one another. The race appears to be getting increasingly competitive as the lengthy contest enters its final three months.