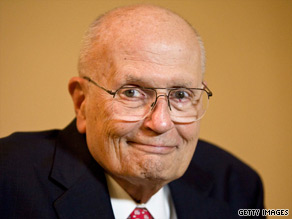 Dingell announced Saturday he will run for reelection.
(CNN) - Longtime Michigan Democratic Rep. John Dingell announced Saturday he will seek reelection:
"Given the current status of our economy, Michigan needs experienced leaders in Washington to stand up for our families and help dig the state out of this economic depression," Dingell said, according to prepared remarks. "Now is not the time to walk away."
Dingell, who has served in Congress since 1955, represents Michigan's 15th Congressional District.
Dingell's full remarks after the jump: