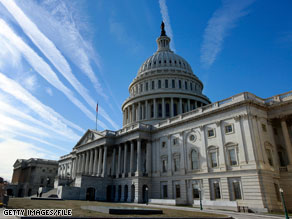 The CNN 100 takes a look at the top 100 House races, from now until Election Day.
Editor's Note: In the final 100 days before Election Day, CNN has been profiling one race at random each day from among the nation's top 100 House races, which we've dubbed "The CNN 100." Read the full list here. Today's featured district is:
Oregon 5th – Rep. Kurt Schrader (D) is seeking a 2nd term
Primary: May 18, 2010
Location: Willamette Valley/Central Coast
Days until Election Day: 91
Scandal plagued the Republican nominee in Oregon's 5th district in 2008 and helped Democrats add to their 12-year lock on this seat. This year, Republicans have a new candidate they hope will give Democratic freshman Rep. Kurt Schrader the kind of serious challenge he missed out on two years ago.