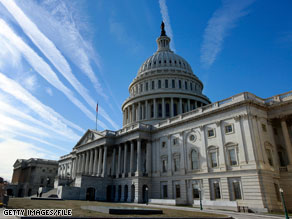 The CNN 100 takes a look at the top 100 House races, from now until Election Day.
Editor's Note: In the final 100 days before Election Day, CNN has been profiling one race at random each day from among the nation's top 100 House races, which we've dubbed "The CNN 100." Read the full list here. Today's featured district is:
North Carolina 8th – Rep. Larry Kissell (D) is seeking a 2nd term
Primary: May 4, 2010; Runoff: June 22, 2010
Location: South Central North Carolina
Days until Election Day: 95
Vulnerable House Democrats like Rep. Larry Kissell hope that what Barack Obama giveth in 2008, he doesn't taketh away in 2010. Kissell and other down-ballot Democrats in North Carolina got a boost from the president's strong showing here in the last election, when Obama became the first Democrat to carry the state since Jimmy Carter in 1976. Two years later, it's a completely different environment, and Obama likely won't be much help to any incumbent from a traditionally red state, especially in a midterm election year that historically has punished the incumbent party in Congress.