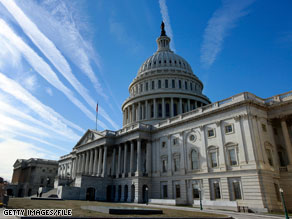 The CNN 100 takes a look at the top 100 House races, from now until Election Day.
Editor's Note: In the final 100 days before Election Day, CNN has been profiling one race at random each day from among the nation's top 100 House races, which we've dubbed "The CNN 100." Read the full list here. Today's featured district is:
State: Virginia 9th - Rep. Rick Boucher (D) is seeking a 15th term.
Date of Primary: June 8
Location: Southwestern Virginia
Days until Election Day: 75
Democrat Rick Boucher, who has represented Virginia's 9th District for 28 years, is seeking his 15th term in office. And his prospects may depend on whether he can overcome the unpopularity of President Obama in his district.