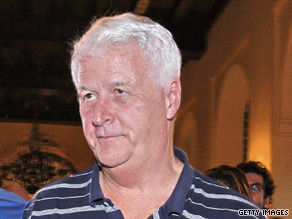 Congressman Delahunt is announcing his retirement.
Washington (CNN) Massachusetts Rep. William Delahunt will announce Friday that he will not seek an eighth term, the 18th Democrat who has decided to leave the House at the close of the 111th Congress.
Delahunt's long-rumored decision to retire was first reported late Thursday evening by The Boston Globe , and subsequently confirmed by the senior senator from Massachusetts and the congressman's spokesman.
Sen. John Kerry, D-Massachusetts, released a statement praising his colleague shortly after the Globe story was posted on its Web site.
"This departure leaves a void because Bill Delahunt is an incredibly strong voice for Massachusetts in Washington," Kerry said in the statement.