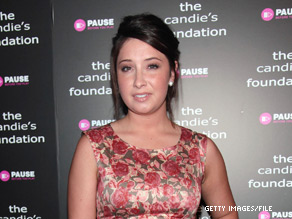 'Once you're in that situation of being a teen parent, you have to deal with it,' Bristol Palin said.
(CNN) - Bristol Palin opens up about the secret life of an American teenager – not necessarily her own life but a forthcoming television drama that bears a similar name.
The daughter of Sarah Palin spoke with CNN about her upcoming guest appearance on the ABC Family drama, "The Secret Life of the American Teenager." It will mark Palin's acting debut.
The episode will examine the struggles a pregnant teenager goes through and the relationship she has with her parents. Palin taped the show in March and appears as herself. She admitted being nervous but also said she had a wonderful time filming the scenes.